Kai is a notorious Gen Z conservative.
Kai Schwemmer is a pundit, TikTok star, and the host of "Out of Touch with Kai Schwemmer."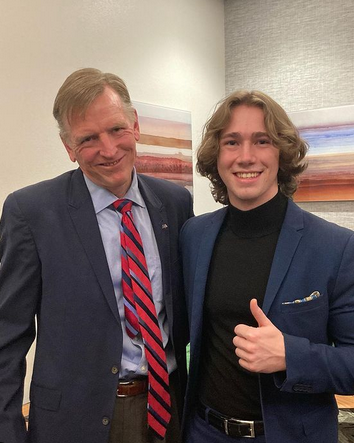 A modern traditionalist.
Kai Schwemmer is a Gen Z conservative from Utah. He is a mormon, a strong conservative, and an avid bodybuilder. Kai is of TikTok fame, where he ran the popular KaiClips account. Through his livestreams and his many public speaking engagements, Kai reaches young conservatives with a sober yet hopeful message. Kai stands for freedom, for traditional values and he promotes an energetic, youthful conservatism; he stands against mass immigration and cultural decay.